2031 NOW Awards
The awards ceremony will take place on Friday, November 4th , 2022, between 10.30 a.m. and 12.30 p.m., at the Hi-Tech Learning Center of the "Ion Mincu" University of Architecture and Urban Planning in Bucharest

https://www.2031now.com/meet-the-winners
The 2031 NOW Winners
The 2031 NOW Winning projects are as follows:
1st prize: CK0000 Carthage by Eduard UNTARU / UAUIM: publication and 5000 Euro
2nd prize: AN1153 A/Spire by Andrei NITU SARARU / UAUIM: publication and 3000 Euro
March 10, 2022 / 12:00 EET
Winners Announcement
https://fb.watch/bGLGVbWTcE/
February 2, 2022
Submissions closed
Thank you for your participation!
Deadline extended
Due to competition complexity pointed out by participants organisers decided to extend the competition deadline to 1st of February 2022.
13 January 2022, 13:00 EET

Webinar #3 Invitation
Jury member Krzysztof Ingarden lecture:  Urban Utopias. Can We Avoid Their Mistakes? on 13 January.
Read on www.igloo.ro | Watch on Facebook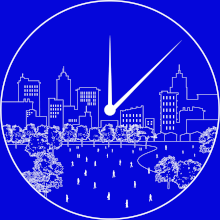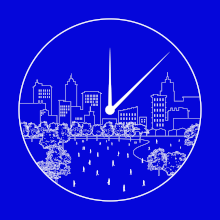 15-Minute City. Beyond Smart Urbanism

The 15-Minute City concept by Carlos Moreno previously won Obel Award 2021 and we're about to show you why
15 December 2021, 11:00 EET

Webinar #2 Invitation
Jury member Andrei Șerbescu will talk about "The city as a personal world" on 15 December.
Read on www.igloo.ro | Watch on Facebook
26 November 2021

Webinar #1 Follow-up
Read about the webinar on

www.igloo.ro

and watch it on Facebook
25 November 2021

Webinar #1 Invitation
Join the 2031 NOW_Webinar on 25 November. Keynote speaker: Helle Søholt
Read on www.igloo.ro
2031 NOW
Architects and architecture students are facing, especially in 2021, in a post-COVID-19 reality, the challenge to design better places for people to work, share and connect. In any city of today or tomorrow, space acts as a unifying element and transformations need to be modelled through visionary and creative ideas. A demanding task is to imagine and shape how our cities will be in 10 years from now.
The new working spaces, in spite of social distancing and adaptive uses, demand visionary scenarios such to respond best to new conditions.
2031 Now_our cities in 10 years is an international idea competition that relies on the fact that spaces continue to be shared in an accelerated progress. How shared spaces and places dedicated to work reconnect in these circumstances is a fertile design matter and a deep responsibility for us all. Visions and anticipation are the way we model our future.
The 2031 Now_our cities in 10 years international competition fosters attention on working places that include community spaces, aiming to direct the creative interest in designing better places.
Prizes
1st Prize: €5,000 + Catalog publication
2nd Prize: €3,000 + Catalog publication
3rd Prize: €1,500 + Catalog publication
3 mentions of €500 each + Catalog publication
Jury
Bruno Andreșoiu – Romanian Architect, Igloo representative
Arjan Dingsté – International Architect
Krzysztof Ingarden – Polish Architect
Dimitris Pergamalis – Civil engineer, Group Head of Construction & Development, Globalworth Group
Jakub Szczęsny – Polish Architect
Andrei Șerbescu – Romanian Architect